METAL ROOFING OTTAWA CONTRACTORS
Serving Homeowners Across Ottawa Region and Ontario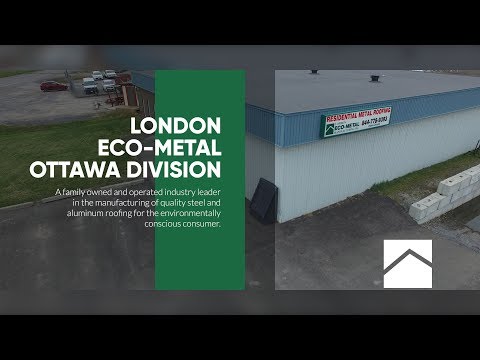 Ottawa division of London Eco-Metal Manufacturing is a leader in the steel and aluminum roofing in Ontario with years of residential and commercial roofing experience to our name. We are proudly family-owned and operated and have been working with environmentally conscious consumers for 10 years!
Since 2009, we have installed thousands of high-quality roofing systems as the first line of defense against the elements.Our satisfied customers keeping coming back to us to invest in their homes, and are always happy to pass our name on to their family and friends. Combining our home renovation and manufacturing experience, we will continue to serve the needs of Ottawa homeowners.
Ottawa division of London Eco-Metal Manufacturing opened our Ottawa factory in Vars in 2016, bringing new jobs, economic growth, and affordable metal roofing to the area. This also allowed us to provide our customers in the greater Ottawa area with a locally produced product. Using one of our steel or aluminum roofing designs, along with one of our beautiful colours, you can take pride in your Ottawa home knowing you have a locally made product that's going to last.